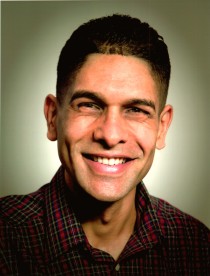 Dr. Antonio Soler is an empathetic, enthusiastic and caring Physician, with over 10 years of clinical experience.
He holds a Bachelor's degree in Biology from the University of Puerto Rico, where his love of science, ecology, life, and especially people led him to study Medicine. He earned his Medical Doctorate from Ponce School of Medicine, Puerto Rico in 2007 and then completed his Transitional Year Medicine Internship in 2008.
After having a serious left knee injury while playing basketball, and then undergoing surgery while still in Medical School, he noted that the traditional allopathic medications and therapies were not working to help relieve his significant pain and inflammation.
That started him on a journey to find more effective therapeutic modalities, and he discovered along the way that food could either have pro or anti-inflammatory effects. That was a profound paradigm shift and insight for him and an excellent option to relieve his pain while at the same time improving other aspects of his life. It led him to an extended and exciting path, and by trial and error, and by staying up-to-date with the latest nutritional research, he finally found the correct and complete answer in Whole Food Plant Based nutrition, after watching several documentaries and reading research based books on the subject. He started not only improving himself, but observing that many of his patients and family members, who previously would not improve their chronic medical conditions, would start significantly improving and even reversing their conditions, in an almost effortless manner. He joined the American College of Lifestyle Medicine in 2016, and in 2017, with the goal of going even deeper in the knowledge of Nutritional and WFPB medicine, he completed an internship at the TrueNorth Health Center, where he became certified in supervising Water fast protocols.
Dr. Soler currently lives in Santa Rosa, CA, alongside his lovely wife, Ladybeth, and his furry daughter, Mailey. In his all too limited free time, he enjoys being productive and creative while working at a standing desk, doing 15mn cardiovascular workouts, 200 pushups every other day, Zen Meditation for 20mn, reading non-fiction books, especially spirituality, astronomy, personal development and positive psychology, and watching the occasional sports game. He sees himself as a simple servant, looking forward to being of as much help as possible in this very complex and exciting modern world.