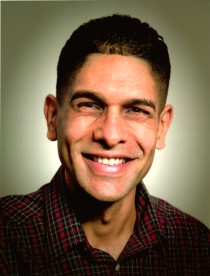 Dr. Antonio Soler is a caring physician with over 12 years of clinical experience in Primary and Urgent Care Medicine, Occupational Medicine, and 5 years dedicated to Plant-Based Medicine and Nutrition.
He earned his Medical Doctorate from Ponce School of Medicine, Puerto Rico, in 2007 and completed his Transitional Year Medicine Internship in 2008 at Damas Hospital. He is a Diplomate of the National Board of Medical Examiners since 2010, an active member of the American College of Lifestyle Medicine since 2016, and completed a Plant-Based Nutrition Certification from the T. Colin Campbell Center for Nutrition Studies.
In his commitment for finding true health, and after an arduous personal journey during which he confronted being physically debilitated and finding a successful way out of it, he discovered plant-based medicine and nutrition in 2015. After witnessing true healing and wellness in his patients and himself, he has been fully committed to bringing this knowledge, awareness, and practice into Primary Care Medicine, and the rest of the world.
Since 2017, Dr. Soler has served as an active staff physician at TrueNorth Health Center, one of the leading centers in plant-based nutrition and water-only fasting in the world. He has had the honor to share the stage and lecture at events in California, Puerto Rico, and Colombia with many of the foremost experts in the plant-based medicine field.
Dr. Soler enjoys being productive and creative while working at a standing desk, indoor bike workouts, meditation, reading non-fiction books, especially spirituality, astronomy, personal development and positive psychology, and watching sports. He is fully bilingual and eager to help others in his mission to guide their journey to better health, energy, and life.