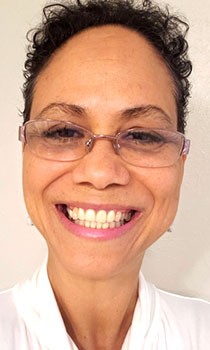 Cat has a Master's in psychology, four years training on assessing and improving functionality and quality of life, and 18 years of experience coaching others on improving their life.
Cat was a vegetarian for 5 years and had water fasted the first time by her late-20s, only to end up eating the Standard American Diet (SAD) for over two decades. As a result, she experienced first-hand how the quality of a person's life can be diminished by such a lifestyle as she gained weight, suffered from chronic knee pain, and was diagnosed with Type 2 Diabetes the end of 2015.
Cat began pursuing a holistically healthy lifestyle in 2016 and has spent the last several years transforming her life, moving from a Standard American Diet (SAD) to a WFPB SOS lifestyle and is reversing diabetes without medication. She has a new zest for life and is passionate about helping others improve in all Nine Dimensions of Health and succeed at transforming to and sustaining a Holistically Healthy Life.
Cat is currently working on her Doctorate in Holistic Natural Health & Nutrition and is ready to work with you on your journey to a holistically healthier life.