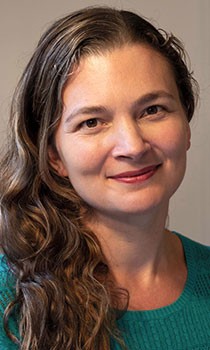 Chantel is an ARCB certified reflexologist and reiki master who recently moved from New York City to Santa Rosa. She joined the TrueNorth team in March, 2017.
Chantel has been giving sessions and teaching workshops in reflexology since 2007. Her ongoing goal is to teach people how to care for themselves using reflexology. She has been featured in various articles, videos and blogs on self-healing and DIY techniques in reflexology including Gwenyth Paltrow's GOOP, Jill Urban's Wellness Report on NY1, Organic Spa Magazine, Well & Good and Howcast's 50+ DIY videos on reflexology.
What is reflexology? Reflexology is a non-invasive technique that helps support the body's natural healing process. By applying pressure to specific points on the hands and feet, reflexology aids in the reduction of tension and stress, promotes relaxation, aids in the detoxification process and helps improve circulation. It has been proven to help with migraines, digestive disorders, constipation, pms, hypertension, post-operative pain, sinus congestion, and pain and anxiety associated with cancer and cancer treatments.
Reflexology sessions are generally very relaxing and people often fall asleep. After each session Chantel provides insights into areas of tension she found and gives specific reflexology points tailored for each person to take home with them for self-care. She believes reflexology is an opportunity for one to foster vitality, growth and overall well-being.
Chantel received her reflexology education from the Open Center in New York City. She has acquired continuing education of 70 classroom hours in the science-based Manzanares Method™ of Reflexology (MMR) developed by Dr. Jesus Manzanares, M.D., and training in the MMR Press and Slide Technique™, research principles, protocols and MMR Foot Reflexology Mapping, including 16 hours of training in specialty protocols for chronic pain syndromes developed and taught by Dr. Manzanares. She has also studied with Dr. Martine Faure-Alderson, the creator of Cranio-Sacral Therapy in Reflexology and Linda Chollar for reflexology and Fibromyalgia.
Reflexology is safe to do at any stage of your fasting and healing process.
To know more about Chantel visit: www.chantelclucier.com