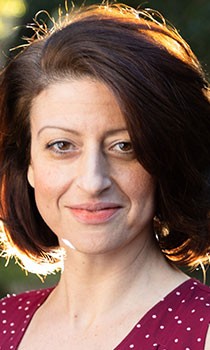 Dr. Faye Alexandrakis has always been fascinated and inspired by the complexity of the human body; her keen interest in movement and posture led her to become a Chiropractor, graduating from Northwestern Health Sciences University in 2003.
In her Chiropractic practice, Dr. Alexandrakis specializes in ergonomics, re-establishing natural movement patterns and structural integrity through a healthy posture system so her patients can lead an active, pain-free life with poise and ease, the way their bodies were designed to function.
Dr. Alexandrakis's other passions include any physical activity that brings her into contact with nature, long hikes in the Sierra-Nevadas, and painting.