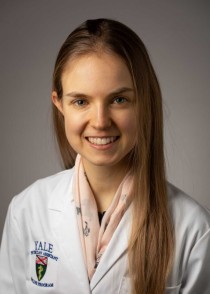 Mary Zittel is a Physician Assistant with experience in internal medicine and primary care. Mary obtained her Bachelor of Science degree studying a pre-medical curriculum at Canisius College earning Summa cum Laude distinction. She then went on to earn her Master of Medical Science degree in Physician Assistant studies from Yale University School of Medicine where she graduated top of her class along with Summa cum Laude distinction and induction into the National Honor Society for Physician Assistants. She has written for Health Science Magazine and was part of the paper that TrueNorth had published in the British Medical Journal on water only fasting and the treatment of Non-Hodgkins Follicular lymphoma. She also lectures at Yale on the power of an exclusively whole plant food diet free of added salt, oil, and sugar.
Mary has a passion for helping her patients evaluate their medical and alternative treatment options. She specializes in weight loss, diet compliance, eating disorders, hypertension, cardiovascular disease and diabetes. She also focuses on helping patients who are not candidates for fasting navigate through other options. Mary combines her modern medical education, with her experiences spending time at TrueNorth, in order to help patients make evidence based decisions about their diseases using the latest scientific data.
Mary's journey into the exclusively whole plant food diet free of added salt, oil, and sugar started quite young, when as a freshman in high school, her library gave out copies of T. Colin Campbell's book The China Study. Overnight she completely changed the way she ate and has remained true to the way of eating taught at TrueNorth Health Center since. When not working in an internal medicine office or remote coaching for the TrueNorth Health Center, you will find Mary reading the latest science and medical literature or tending to her organic orchard and vegetable garden in western New York. Mary also spends time volunteering in Tanzania Africa at a medical clinic and school for disabled children.