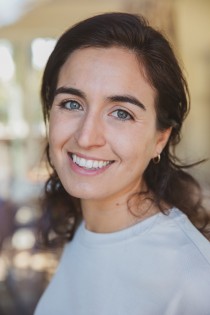 Dr. Sahmla Gabriel is a clinical researcher for the TrueNorth Health Foundation. She received her bachelor's degree in Biochemistry from Texas Women's University. During her undergraduate studies, she researched stability of DNA telomeres, an important path in understanding longevity. She was also selected to participate in a competitive undergraduate research program at MD Anderson Cancer Center. She later went on to pursue a medical degree from the First Faculty of Medicine, Charles University in Prague, Czech Republic. While in Prague, Dr. Gabriel worked as researcher for the Institute of Immunology.
Originally from Brazil, Dr. Gabriel has always had an affinity for natural plant medicine. She is a firm believer in the body's ability to heal when adequately equipped with nutrition, hydration, and rest. She was first introduced to therapeutic fasting during her medical studies in Europe. After receiving her medical degree and moving to California, Dr. Gabriel became a clinical researcher for TrueNorth Health Foundation, where she combines her love for science and inquiry to help improve current medical practices.
Outside of research, Dr. Gabriel is passionate about educating and empowering others in their journey toward optimum health. She has a vast knowledge of plant nutrition and its incredible benefits for the body, including enhancing digestion, boosting the immune system, regulating sleep, and decreasing inflammation. In her free time, Dr, Gabriel is an avid outdoorswoman. She enjoys all that nature has to offer from trail running, climbing, and hiking to time spent in the ocean swimming and surfing. She brings balance to these activities with a daily practice of mindfulness and yoga.