TrueNorth Health Center now offers an Optimal Health 7-Day Meal Plan through our direct affiliation with whole food, plant-based meals delivery service, MamaSezz.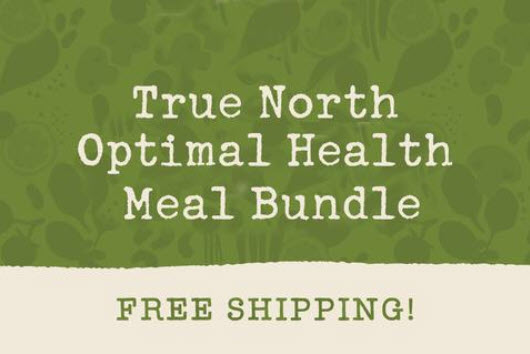 MamaSezz created a TrueNorth customised SOS-free Optimal Health Meal Bundle. The 7-day meal plan includes:
3 TrueNorth approved prepared meals a day, for seven days
Chef Ramses Bravo special recipes book
Suggested menu plan
CLICK HERE TO LEARN MORE OR PURCHASE AN OPTIMAL HEALTH MEAL BUNDLE
Whether you are ready for a major lifestyle change or just a health tune-up, the whole food, plant-based prepared meals in the TrueNorth Bundle, will make eating as easy as having a personal chef. No instructions are needed for MamaSezz whole food, plant-based meals. Just simply heat and serve and eat!  

By using the MamaSezz delivery service using the Optimal Health Bundle link (or identify TrueNorth as your referral source), MamaSezz will make an affiliate donation to the TrueNorth Health Foundation to support our research efforts.
Please use the following special TrueNorth Health Center link to visit the MamaSezz website and purchase an Optimal Health Bundle:
CLICK HERE TO LEARN MORE OR PURCHASE AN OPTIMAL HEALTH MEAL BUNDLE