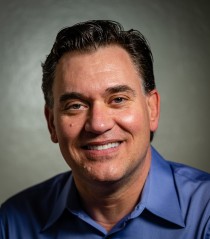 Dr. Streutker is a compassionate physician who is enthusiastic about medicine and views caring for his patients as a high honor. He has nearly 20 years of experience in Primary and Urgent Care Medicine. After graduating from the University of California at Davis with a Bachelor of Science degree in Biochemistry, he earned his Medical Doctorate at Wayne State University School of Medicine in Detroit, Michigan. He completed his Family Medicine Residency at UC Davis Medical Center in Sacramento in 1999 and maintained his board certification through 2014. He is licensed by the Medical Board of California and maintains certification in advanced cardiac life support.
Dr. Streutker began his career as a staff physician at the Eisenhower Medical Center in Rancho Mirage, California, and was soon promoted to Medical Directorship in 2002 which he served for most of his ten years there. He continued his career at Concentra Urgent Care throughout the Northern California region before becoming Medical Director at the Scar Treatment/Recovery Center & Med-Spa in Palm Desert, California.
Returning to practice medicine in his home town of Santa Rosa, California, he connected to True North Health by way of a colleague who worked there. Being able to get to the root causes of so many medical problems and to have true success was very appealing to him. Since joining the TrueNorth Health staff as an Attending Physician in April 2018, he has found the most special place of healing known to him – "plant-based medicine done right." The combination of wonderful healers from a variety of specialties, interests, and backgrounds makes TrueNorth a special environment which Dr. Streutker is proud to be a part of.
Dr. Streutker has a special interest in helping people overcome their unhealthy habits by a multi-faceted approach based in raising one's consciousness and empowerment through proven tools of increasing awareness and self-compassion.
When he is not taking care of patients, Dr. Streutker practices self-care. He enjoys connecting to the great outdoors and playing tennis, golf, and table tennis. He has a grand appreciation for classical music, philosophy, and world history, and appreciates being in service to others and to his family most of all.