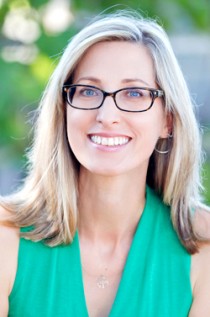 Cathy Fisher has taught cooking classes at TrueNorth Health Center since 2010, and is the creator of the website StraightUpFood.com, featuring recipes that call for 100% whole, plant foods with no added salt, oil, or sugar ("SOS-free"), and gluten-free.
In her other role as a 1-on-1 consultant, Cathy works with clients in person, via Zoom, or by phone, helping to navigate a smoother transition to a whole-plant-food way of eating. Cathy enjoys working with people who are new to this way of eating, as well those further along the path. She offers information, resources, and support toward creating dietary habits and meals that are both sustainable and enjoyable.
In addition to answering any questions about food, cooking techniques, and kitchen tools, other topics for exploration include: menu planning, grocery shopping and food storage, preparing meals when family members eat differently, handling social invitations where others do not eat the same way, cooking for holidays and celebrations, converting favorite recipes, and traveling while maintaining a healthy lifestyle. During your consult, Cathy will ask you where you are right now along your healthy-eating path, what your current style of cooking and meal preparation is, what your most challenging foods and situations are, what foods you avoid due to sensitivities or allergies, and what types of meals you love eating the most—all toward creating plans for success in and out of the kitchen, and, ultimately, a health-promoting lifestyle!
Cathy earned her BA in psychology followed by an Early Childhood Education credential. After changing her way of eating in 1999 to a whole-plant-food diet (motivated by a dairy intolerance), she decided to pursue a career in plant-food nutrition. In 2007 she completed a ten-month Nutrition Consultant program through Bauman College in Penngrove, CA. Cathy then began working for the McDougall Program, from 2007 until 2022, assisting during programs and giving cooking demos. All of Cathy's culinary training is self-taught. In 2016, Cathy published her cookbook, Straight Up Food: Delicious and Easy Plant-based Cooking without Salt, Oil or Sugar, which can be purchased at TrueNorth or from Cathy's website, StraightUpFood.com.