Over the past 34 years of operation, the doctors of TrueNorth have supervised the fasting and care of over 20,000 participants in our residential health education program, specializing in the supervision of fasting. Eleven years ago we realized that the demand for our services had outgrown the 20-bed capacity of our former facility. Fortunately, we found the perfect solution in a 24,000-square-foot apartment complex located in a prestigious part of Santa Rosa, California. Surrounded by multi-million-dollar Victorian mansions, the new facility includes a beautiful, completely secure central courtyard, complete with mature landscaping, trees, roses, a fountain and more. The new facility is also near a lovely walking area. In the past few years, we have acquired 6 of the surrounding buidings for addition of fitness training, offices, and staff housing.
Rows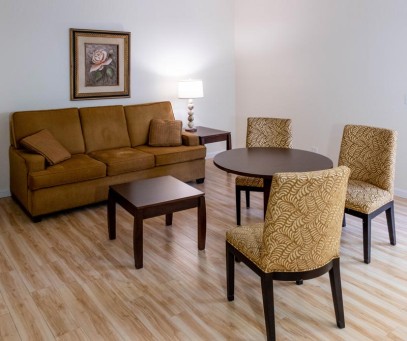 TrueNorth Health Center
The Center has been completely renovated. We have a modern phone system, offering participants personal voicemail and free local and long-distance calling. Our high speed internet connection is freely available over a WI-FI network throughout the facility and grounds. All participants have their own private bedroom and their choice of private or shared bathroom. Each suite shares a dining room and large living room with a 42-inch LCD TV and DVD player. All rooms have new, comfortable mattresses and bedding. We also have 17 large deluxe rooms with king sized beds and private 37-inch LCD TVs.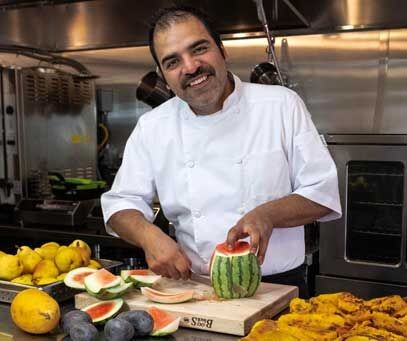 Chef
Our staff chef is Chef Ramses Bravo who comes to us after serving for 4 years as the executive chef at the famous Kenwood Inn Resort and Spa. Chef Bravo has developed a variety of outstanding dishes that fully comply with the TrueNorth Health strict policy of avoiding all animal products, as well as avoiding added oil, salt, and sugar. He will be teaching a variety of cooking classes to our participants and should make your transition to healthful eating a real joy.
The Staff
The professional staff at TrueNorth Health includes the owners and founders, Drs. Goldhamer and Marano, medical consultants Peter Sultana, M.D., Anthony Lim, M.D., and staff doctors Erwin Linzner, D.C., and Csilla Veress N.D., all certified members of the IAHP (International Association of Hygienic Physicians). We also have on our staff clinical psychologist and author of The Pleasure Trap, Douglas Lisle, Ph.D and our director of research Toshia Myers, Ph.D.