This article originally appeared in the Fall 2015 issue of Health Science magazine, the member magazine of the National Health Association.
Medicine wasn't always what I wanted to do. Although, nurturing, healing, and creating health-promoting experiences are probably hard-wired into my genes.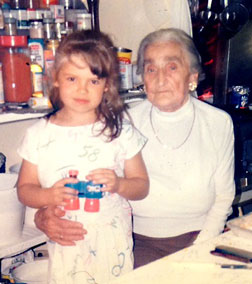 My grandmother raised me at a young age (pictured at right), which was a great beginning for me as a child. We lived on a beautiful retreat in New York's Catskill Mountains. My grandparents emigrated from Hungary and created a safe haven for other Hungarians who immigrated to America after the Hungarian revolution in the fifties and sixties. There was always plenty of room to run around and get exercise, clean mountain air, good farm-to-table food (although it was meat- and potato-heavy), and lots of love from family and friends. These are the foundational healing principles that have followed me throughout my life.
In middle and high school, my family would always meet around the dinner table, which was full of traditional Hungarian dishes, such as stuffed cabbage, chicken paprika, and hazelnut cake. My father impressed upon me and my brother the importance of family time, where we could all put our concerns on the table and talk openly. I was lucky that my father and mother loved us enough to break away from their busy lives to sit down with us and listen. I would actually want to come home from friends' houses just so I could have dinner with my family; it had a sacred nature to it.
I played sports every season, and was always active with practice, games, school events, friends, and homework. Looking back now, all of these things were the right ingredients for my happiness. The life principles that were woven into my childhood, I later realized, were the very foundations of hygienic medicine: pure water, emotional poise, good homemade food, movement, sunshine, fresh air, and support and community.
Looking for a Career
College was where my life took some sharp turns and really made me tune into myself. I attended Rutgers University in New Brunswick, New Jersey, where I was pre-med, having decided that becoming a doctor would be my way to really make an impact and change the world.
I learned a lot in college about health in terms of lifestyle choices. This was the first time I ate a variety of foods and meals that were not home-cooked or Hungarian. Consequentially, I gained over 15 pounds. I also started drinking alcohol for the first time in my life; it was the college culture. I became unhappy, overweight, and fatigued most days. I remember one day waking up and not being able to move my body because it felt so heavy. I thoughtI was paralyzed, and so I called my father.
My parents drove six hours that day to see me. I was prescribed antibiotics and was fine. I was likely suffering from a combination of alcohol poisoning, adrenal fatigue, and an unhealthy diet. I made the conscious decision going forward to get back into shape. I bought a bike and rode the two miles to and from my gym every day. While at the gym I started to read fitness, yoga, and health magazines, and I was fascinated by all the research coming out about exercise, food, and herbs. I was excited to know that someday I would be helping others achieve optimal health.
During my final year of undergraduate schooling, I completed an internship at a medical center in New Brunswick, and it was there that I realized that being a doctor wasn't what I thought it was going to be. Patients didn't leave feeling better most days, and nurses cared for the patients more than the doctors did.
Overall, the hospital was a very negative place. No one looked like they wanted to be there. Of course no one wants to be sick, so the patients didn't want to be there; but there was an overall negativity to their so called healing. Additionally, the staff didn't look pleased or even remotely satisfied with their professions. I didn't expect people to be smiling all day in a hospital, but there is a sense you get around people when they are actually doing what they want to do and are happy in their work, and that wasn't what I found there. I wanted to practice a different kind of healing; the "feel good at the end of the day" kind that actually promoted good health. My internship was a wake-up call, which resulted in me putting my medical path on hold to figure out if I was more suited to another career.
Taking a Detour
One day in the mailroom at college I saw an advisement for "Australearn," a program that allowed students to travel to Australia for a year and learn a trade. Since I was at a crossroads, about to graduate with my B.A., and with no career plans to speak of, I decided to go to Australia. I took a marketing and advertising internship at an organization called Surf Life Savings. This was probably the best year of my life. The work was exciting because it was new, and I was maintaining my daily health rituals, including walking and exercising, getting fresh air, travelling, experiencing a new culture, meeting good people, and eating good food that was mostly plant-based.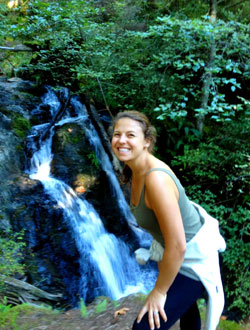 When I returned to the U.S., I got a job working in a marketing and advertising firm in Manhattan. Even though I was health-minded I still found it a challenge to practice a consistently healthy lifestyle. I knew what health looked like for me: meditation, yoga, Pilates, eating good food, not drinking alcohol, and trying to maintain a balance between work and relationships. I tried to follow the "healthy yellow brick road" but ended up detouring constantly. In that time, however, I did become a certified Pilates mat instructor, a holistic health counselor, I studied various nutritional modalities at the Institute for Integrative nutrition, and I also became a self-proclaimed budding herbalist.
Over the course of eight years, I worked at three different advertising/marketing agencies, and in between each job, I remember thinking, "What do I really want to do with my life?" I eventually found myself lost and unhappy with my career and life. I remember coming back home after visiting a friend in Spain, and I cried the entire way because I was so miserable; I didn't want to go back to my life. My inner compass knew that as much as I loved Manhattan, I would have to leave, and probably not come back. So that is what I did—I packed up my life and headed upstate to my parents' house to regroup. There I was able to go for walks in nature every day, and I started teaching Pilates at a local gym. But I still connected with my earlier desires to change the world. I wanted to heal the earth and help people live happy, conscious, and meaningful lives. So, I began my search once again.
Finding What I Wanted
I thought that I had gone astray by doing pre-med in college and not following my interest in truly helping others, and the world. After some online searching one day, I found Bastyr University, a naturopathic medical school in Washington state. As I read more about the school, naturopathic medicine, and the philosophies and principles that governed medicine, I realized that it was everything I wanted. I remember being so excited that I had found it—the thing I was supposed to do for the rest of my life!
I went on to graduate from Bastyr University with my Doctorate in Naturopathic Medicine. But for me, it didn't stop there. During my training I decided to combine (with my doctorate) a master's degree in oriental medicine and acupuncture. I loved the philosophy and the commonsense brilliance of oriental medicine, and I felt that it would be the right combination for my practice.
During this time I also became interested in oncology. I worked for a few years at BIORC (Bastyr Integrative Oncology Research Center). It was a fantastic experience. I worked with Dr. Leanna Standish, a leading researcher and clinician in naturopathic oncology. In addition to the clinical rotations I did (at Bastyr health clinic and associated hospitals and health clinics), I was able to mentor with some amazing naturopathic physicians in their private clinics. I found that the people I was drawn to all had a beautiful ability to be present with their patients and to use the modalities of our medicine while truly living up to the health-promoting principles of naturopathic philosophies. These doctors worked with their hands, met the patients where they were in their lives, and guided them toward healthier lifestyles while intelligently bringing in supplements, herbs, and/or pharmaceuticals when needed.
TrueNorth
I first heard about TrueNorth Health Center when Dr. Alan Goldhamer came and spoke at our school about water fasting in one of our therapeutics classes. I remember thinking that fasting made so much sense, and I questioned why I had never done it. I emailed Dr. Goldhamer asking if I could do an internship, but unfortunately they were only available for four-month-long stays, and due to my triple track at school (ND, acupuncture and Chinese herbs) I didn't have the month to take off.
When my residency training began, I had my heart set on doing more cancer care and was interviewing at Cancer Treatment Centers of America on the east coast. I was also following my husband as he had a prospective job in New York. "Serendipitous" is the word I would use for my landing at TrueNorth. My husband's opportunity in New York didn't come to fruition, and instead he ended up taking a job in Calistoga, California. Around the same time my husband took his new job, the residency director said that the residency at TrueNorth had opened up again. TrueNorth was only a 30-minute drive from Calistoga, so I came down and interviewed, got the residency, and here I am one year later.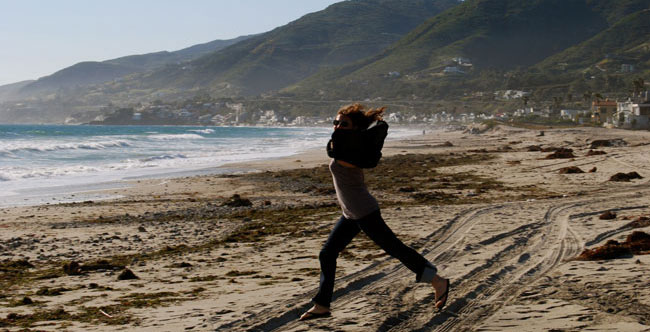 In my practice at TrueNorth Health Center, I help patients every single day achieve optimal health. I have integrated the principals that I learned at Bastyr into my work; they are the "bricks" that create a solid foundation for an overall healthful life; without them the tools and modalities that I learned in medical school could not stand alone.
Today, the six principles that steer my work with my patients are: (1) do no harm, (2) use the healing power of nature, (3) identify and treat the cause, (4) treat the whole person, (5) teach the principles of healthy living, and (6) focus on prevention. This provides a framework for my interactions with my patients. This brings me to the other difference between naturopathic and allopathic medicine: In naturopathic medicine there are so many healing modalities beyond just pharmacology, including botanical medicine, nutrition, hydrotherapy, manipulation, homeopathy, cranial sacral therapy, and counseling.
In my residency position at TrueNorth Health, I perform a variety of functions where I am learning about health promotion as well as how to run a business. I coordinate and organize the lab draws that are essential to the care and safety of our patients. I also train, mentor and organize the medical internship program, which brings in students and professionals from all medical professions to learn about water fasting as a healing modality. I also work with patients one-on-one in two ways: I guide and manage patients through their cleansing/fasting experiences, and am also building an out-patient practice so that I may see more people from the community (who may not be staying at TrueNorth). Second, as part of the medical supervision offered at TrueNorth, we see patients twice a day to monitor their progress. I am a part of the in-patient rounds team as well. All of this varied work gives me wider exposure to different types of people and their conditions.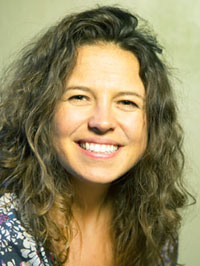 I find myself smiling from ear to ear most days because I have been fortunate enough to have found TrueNorth Health. When I first arrived, I commented to Dr. Goldhamer that the center was actually a naturopathic clinic at its heart. Each day presents me with new challenges, but I am doing the kind of work and healing that drew me to naturopathic medicine. I love my job, and I love my patients. I feel this with everyone who comes to TrueNorth; we are, as a whole, making a big impact on the health of our community and the world.
It's so gratifying to know that at the end of the day people are getting better and feeling healthier by adopting foundational health practices, which are at the heart and soul of naturopathic medical teachings. There is no better feeling than to have someone say at the end of their stay, "Doc, you saved my life." Although, based on personal experience, it's even better to see them three months later with a huge smile on their face, saying, "I'm still feeling great and still going strong!"