This interview originally appeared in Integrative Medicine: A Clinician's Journal (IMCJ), June-July 2014, vol 13, no 3
Interview by Craig Gustafson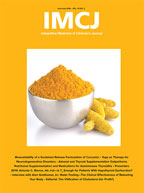 Alan Goldhamer, DC, is the founder and education director of TrueNorth Health Center in Santa Rosa, California. Under his guidance, the center has supervised fasts for thousands of patients and grown into one of the premier training facilities for doctors wishing to gain certification in the supervision of therapeutic fasting.
Dr Goldhamer is on the faculty at Bastyr University in Seattle, Washington, where he teaches a course on clinical fasting. He is the primary investigator in two published, landmark studies that demonstrate the benefits of water-only fasting, and is the author of The Health Promoting Cookbook and co-author of The Pleasure Trap: Mastering The Hidden Force That Undermines Health and Happiness.
Integrative Medicine: A Clinician's Journal (IMCJ): What made you interested in pursuing the effects of fasting?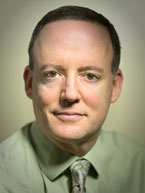 Dr Goldhamer: I got started very young—about 16, actually. I wanted to be a better basketball player than my friend, Doug Lisle, who currently is the director of research and a clinical psychologist at TrueNorth Health Center. We grew up together and he could always beat me in basketball. I was looking for an edge.
So I started reading and came across the books on natural hygiene by Herbert Shelton and others, and it made a lot of sense. Ultimately, I met Alec Burton, MSc, DO, DC, who specialized in fasting supervision. He was the president of the Pacific College of Osteopathic Medicine. After I graduated from chiropractic college at Western States, I went to Australia, attended Pacific College, and did an internship with Dr Burton.
There, I had a chance to see what happens when you do nothing intelligently or use fasting appropriately. And it was pretty mind-bending. So I saw a lot of people who I had been trained to not get well, get well, and they did that consistently through the use of fasting and a vegan SOS-free diet—a plant-based, whole-foods diet free of sugar, oils, and salts.
They applied this regimen in a variety of conditions from diabetes and cardiovascular disease to autoimmune diseases. Conditions that seemed to be tied to dietary excess tended to respond predictably to the use of fasting followed by a health-promoting diet.
To read the article in its entirety (7 pages), please click here or on the attachment below.