You Can Make a Difference!
Would you like to make a lasting contribution to our efforts toward making the world a healthier place?  Your gift to the TrueNorth Health Foundation will help in the work to discover the most effective approaches to achieving and maintaining optimum health, and the best ways to teach people about it.
TrueNorth Health Foundation is a 501(c)(3) tax-exempt organization whose mission is to further health research and public education. Our board of directors includes doctors Alan Goldhamer, Jennifer Marano, Peter Sultana, Nathan Gershfeld, and Doug Lisle, and IT specialist John Newcomb, all of whom are donating their time and efforts to help guide the Foundation and help it grow and flourish.
Please keep TrueNorth Health Foundation in mind when you are doing estate planning, administering foundation grants, or making tax-deductible donations. If you would like to discuss ways that you might be able to help, please call Dr. Alan Goldhamer at (707) 586-5555 ext. 1142.
You may also donate using PayPal by clicking on the "Donate" button below, or send a check to:
TNH Foundation
c/o TrueNorth Health Center
1551 Pacific Ave
Santa Rosa, CA 95404
You can visit the TrueNorth Health Foundation website here: https://www.truenorthhealthfoundation.org/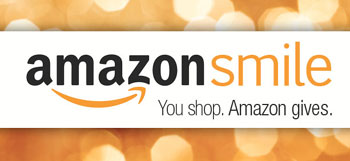 When you shop at Amazon, TNH earns a percentage!
TrueNorth Health Foundation is now a recognized charity by Amazon.com. By selecting TrueNorth Health Foundation at Amazon Smile, Amazon will donate 0.5% of eligible purchases to the charitable organization selected by customers, in this case: TrueNorth Health Foundation in order to further our research and public education.
There is no cost to you, the customer. The shopping experience is identical to Amazon.com. Simply start at Amazon Smile and search for and click on TrueNorth Health Foundation. After this, whenever you shop at Amazon, your eligible purchases will support the Foundation.
Should you forget to start at the Amazon Smile page (and just start at Amazon.com), a window will pop up to remind you to start at the Amazon Smile page. (It can be helpful to create a favorite or a bookmark for the Amazon Smile page.)
Thank you!